Product and Service
LUVOCOM specialty compound products are based on thermoplastic polymers and are variously
compounded according to the customer needs. LUVOCOM does its best to realize the customer needs
so that their ideas can be optimized into products. They are lighter, faster, smaller, more efficient,
and more economical. We will strive to develop customized products so that the engineering
specifications and the innovative final products that the customers want will fit in the applications.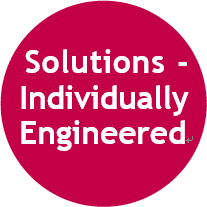 Major Functions

STRUCTURAL

Stiffness 52 GPa
Strength 530 MPa

CONDUCTIVE

Thermal conductivity 40 W/mk
Electrical resistance 10-0.5Ω

RESISTANT

Withstand > 500 sterilization cycles
Continuous use temperature 320℃

WEIGHT

Heavy 5 g/㎤
Light 0.9 g/㎤

TRIBOLOGICAL

Wear < 10-8㎣/Nm (28㎧ / 30Mpa)
Coefficient of friction 0.04

PROTECTION

Detection of 1 mm particle size
Shielding effectiveness 76 dB @ 500 MHz

SURFACE

Broadesk color range for PEEK compounds
Glossy surfaces for high strength materials
CUSTOMIZED
POLYMERMATERIALS
Customize Polymer

Customize Polymer
Classification
Polymer
Reinforcing Filler
Additive
Amorphous
Semi-Crystallin
High Performance Polymers
PES, PEI, PSU, PPSU
PAEK, PEEK, PA46, PPA, PA9T PPS, LCP PIolymers

Carbon fibers
X carbon fibers
Glass fibers
Glass flakes
Glass spheres
Aramid fibers
Mineral fibers
Minerals
etc

PTFE
Graphite
Silicone oil
Nano-additives
CNT
Metals
Pigments
Flame retardents
Ceramics
UV stabilizers
Flow enhancers
etc

TPI, Fluorpolymers
Engineering
Polymers
PC, PPE-PS, PPE-PA
PA 6, PA 66, PA 12, PA 6.10, PET, PBT, POM, PK
TPU, TPE
Standard Polymers
ABS
PP, PE-LD, PE-HD
Highlight
A global company with development, production, and sales networks in Europe, North America, and Asia
Major Achievements: Development of more than 2,500 specialty thermoplastic compounds
Market Leader of the Thermoplastic Resin Area
* Carbon Fiber Reinforcement Products
* PEEK Grade Products(More than 400 compounds)
* Wear Resistant Product
Operates rapid development and mass production system
Possesses product groups of polymer, reinforcement, and additives according to various needs
A company growing together with OEM and diverse tiers
Link for Partner Company Product