Dear customers and employees of partner companies
I am sincerely pleased to welcome you.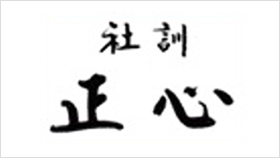 Since its foundation in 1985 with the motto of "righteous heart," Seyang Polymer has
constructed credible and cooperative relationships with global companies to learn advanced
technologies and has constantly worked to creatively adopt them.
At Seyang Polymer, we always remind ourselves the importance of customers.
To improve any inconveniences our customers may experience, we have endlessly
contemplated and made efforts together with our customers, As a result,
we can proudly present that we have contributed to the development of the engineering
plastic industry in Korea in a small but meaningful way.
In particular, the passion and dedication of Seyang Polymer's employees is most evident. These employees, who have kept their positions
for over 30 years, are the most important driving force of Seyang Polymer's growth. Believing that "the customers are happy only
when the employees are happy," we will continue to create a company where the employees are happy.
By advancing the sound trust relationships with our partners, Seyang Polymer will ceaselessly develop and provide high quality plastic products
and solutions that meet the various needs of our customers. While doing so, we will pursue the happiness of our employees, respect the
human values, and conduct a fair and transparent business with the "righteous heart" always in mind. Please encourage and
witness Seyang Polymer with your warm-heartedness as always.
CEO of Seyang Polymer Corporation